Christmas is such an amazing time of year.  I love all the present buying (even though I can't say I'm too fussed about wrapping), spending time with the family and enjoying a lovely feast together.
So many years I've been guilty of going overboard, with either presents or food, when I get hit with a last minute panic of not having enough of either!  Then we end up with a mountain of presents that take all morning to open and food that ends up being wasted because we didn't manage to eat it.  That is an appalling waste on so many levels and one I'm not proud of.
This year it's going to be different and I've come up with a plan to stop going so overboard and enjoying a lovely Christmas without wasting food and/or money.
1. Presents
Write a list of who you are buying for and what you're getting and stick to it.  Agree with friends and relatives if you're going to be exchanging gifts this year.  If you or anyone you know is going to be on a tight budget, perhaps give presents a miss this year or go for the homemade option.  You could also just agree to buy for the children.
2. Visiting/Visitors
Know when you're expecting guests and when you meant to be visiting others.  Get this all arranged in advance because it will help you out no end when it comes to food planning.  Make sure you agree whether you're going to be providing or are expecting a meal or snacks.
3. Food
Once you've got point 2 sorted out, you can then start writing your shopping lists, and plan for when you've got guests or when you're going to be eating out.  You'd hate to be caught without mince pies when Aunt Flo popped round I'm sure.  If you know when you're going to be out to you can plan so you don't waste food.
Plan for each day of the Festive season then write your list from there.  Order online to save time, but get in early as those Christmas slots get booked up fast!
4. Jobs
Write all the jobs that need doing and allocate them fairly across the family so that everyone plays apart.  Sharing the load is a big part of Christmas, and helps to bring the family together and appreciate the effort that has been made making a special time for everyone.  It will stop you getting so stressed too.  There's delivering the cards, preparing vegetables, wrapping presents, make sure everyone gets a job and knows they played their part in making it a special time.
5. The Tree
Agree when it's going up so that you can buy your tree or get the artificial one from the loft or garage. You might well have your own traditions when it comes to dressing the tree so give yourself plenty of time if you have a party or get everyone involved.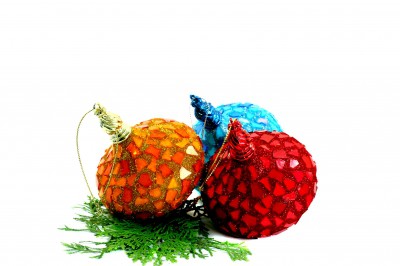 6. Christmas Traditions
Do you have special traditions you observe each year?  These might be old ones, or you might want to add new ones if you have young children.
Do you open a present on Christmas Eve for example, or leave treats out for Santa and his reindeer.  Perhaps everyone could have a new set of pj's on Christmas Eve so they look extra cute in their Christmas photo's.
7. Christmas Cards And Parcels
Make sure you know the last day for posting and get your parcels and cards sent off well in advance.  Every year there is a news story about the mail being behind and that things not getting to places on time.  Now that Black Friday and Cyber Monday have hit the UK, these seem to throw the postal system into complete meltdown.
Do you plan for your Christmas celebrations or do you leave everything until lastminute.com? Do you have any tips to make Christmas less stressful, I'd love to hear them